Mircosoftstore.com Wishlist
A project that I collaborated with another designer. Microsoft Store (MSSTORE) wanted to bring back the feature, Wishlist. The feature had been running for a while but was turned off some time ago. Our team wanted to bring it back to improve and update the process. Our goal was to make it very simple without too many options. Unlike many other retail wishlists out there, MSSTORE is strictly an electronic store so there are a lot of features that it wouldn't make sense to have. For example, some wishlists allow multiple users to collaborate together and almost act as a checklist to make sure everything is included. MMSTORE didn't need that and our main goal was to be able to create a wishlist, share it with people, and add items to your wishlist while shopping. The three scenarios:

1. Create your own wishlist
2. Add an item to your wishlist
3. Share your wishlist
UX Design // May 2015
My role: competitive analysis / user flow / general research
Competitive Analysis
I researched a few competitors to find out how their wishlist worked. I went through their wishlist feature as if I was a user. I screenshoted each screen of the process to document how each step works. I chose Aritiza and Target because our business department had identified them to be our closest comps in terms of usability.
Aritiza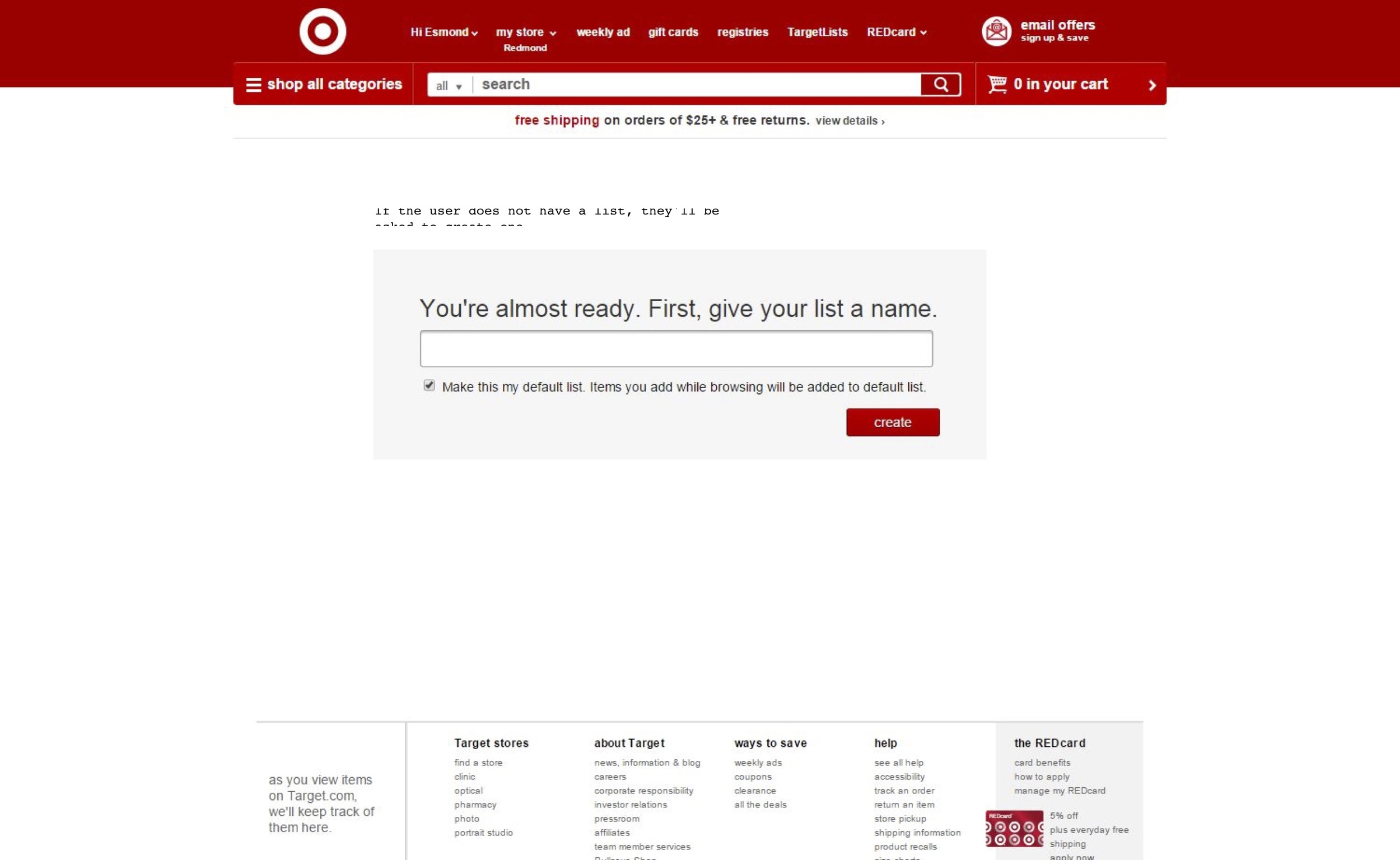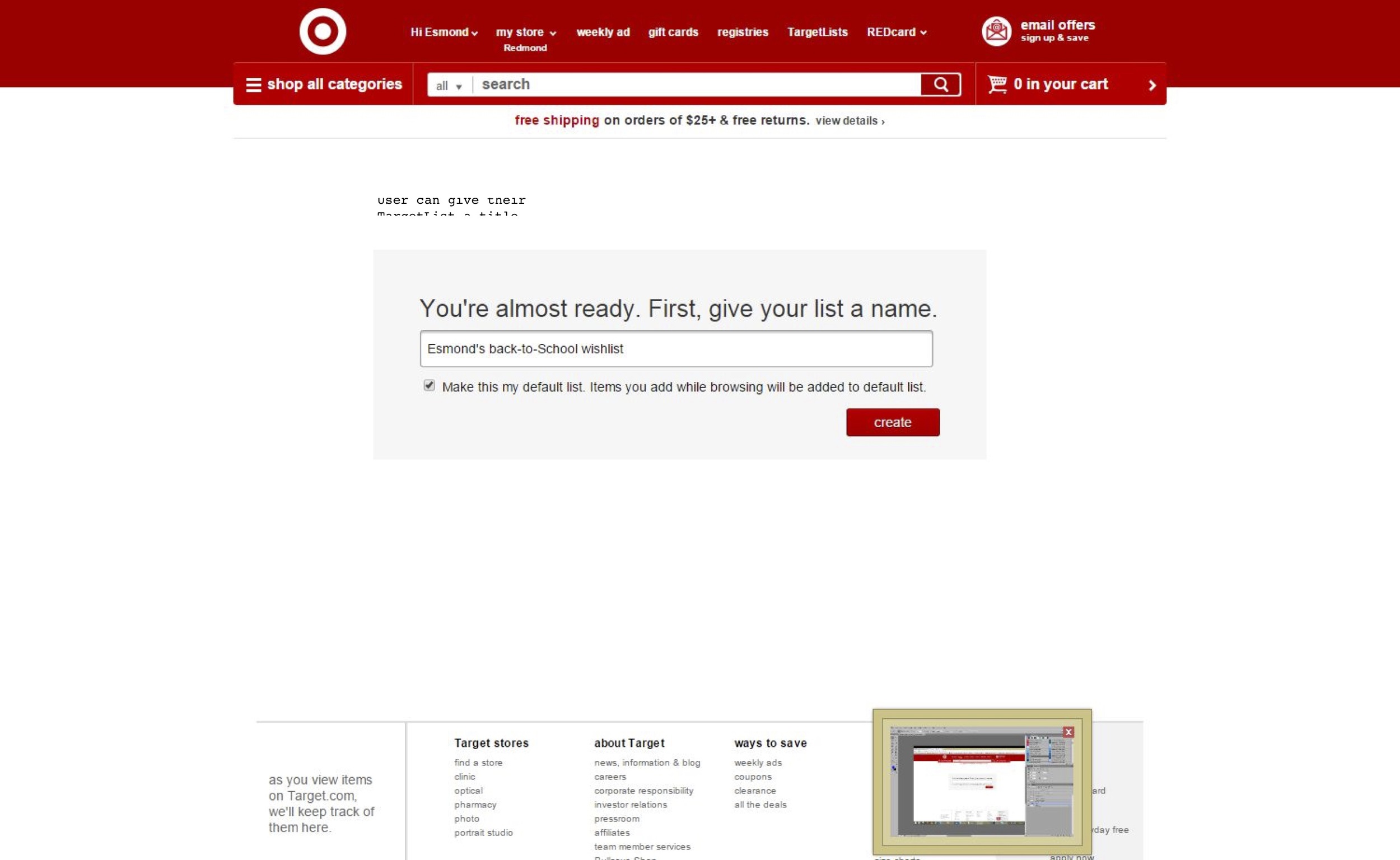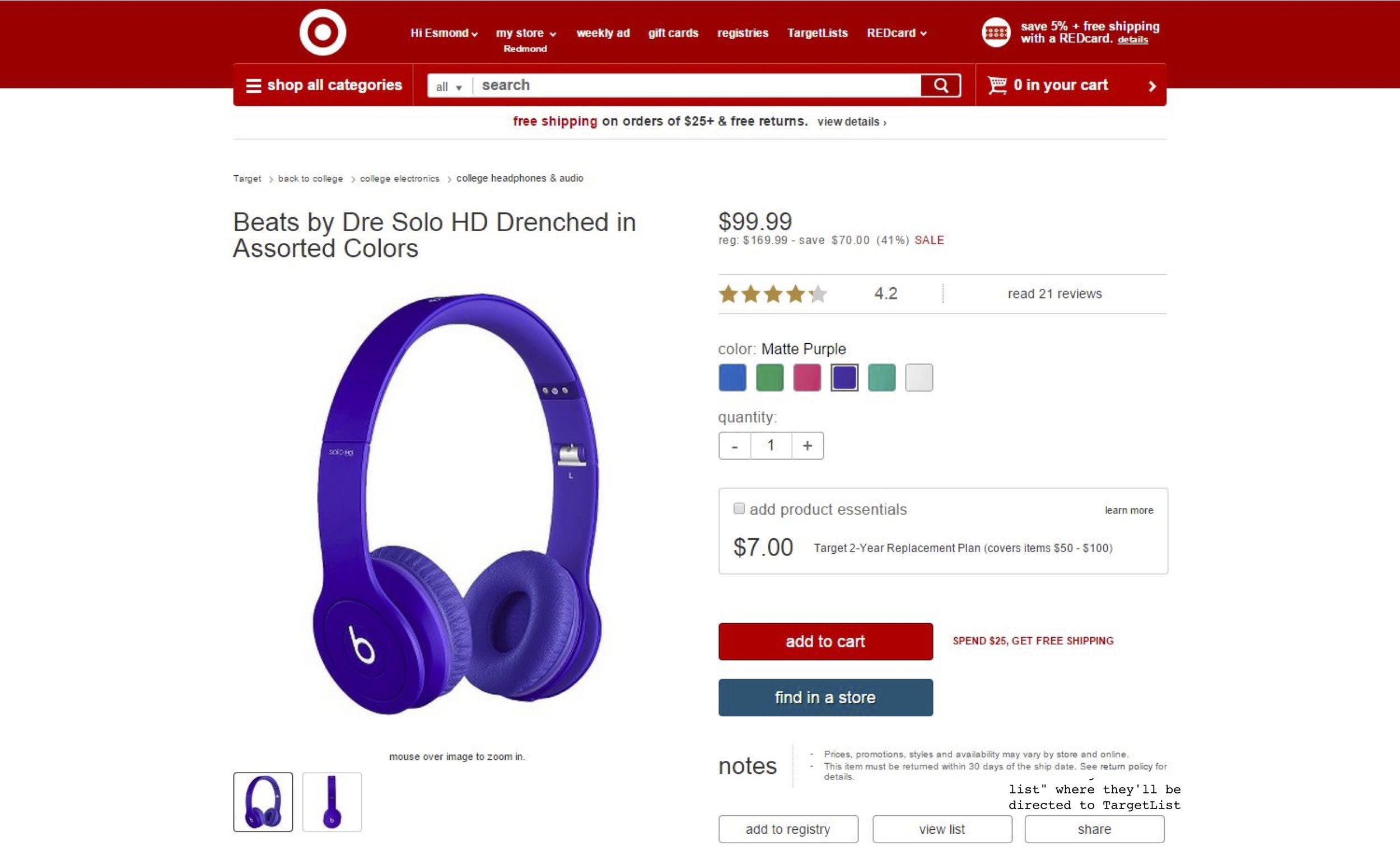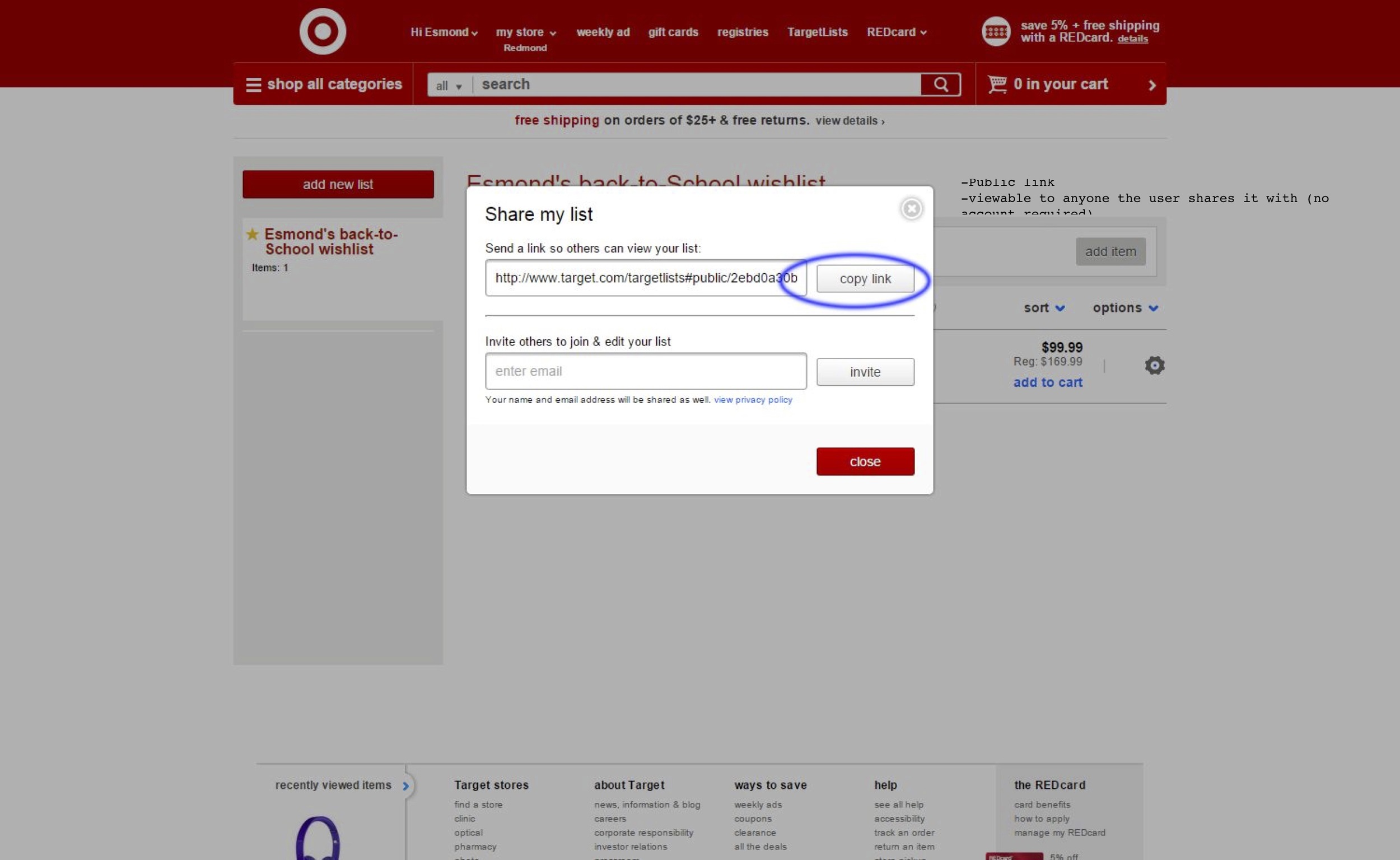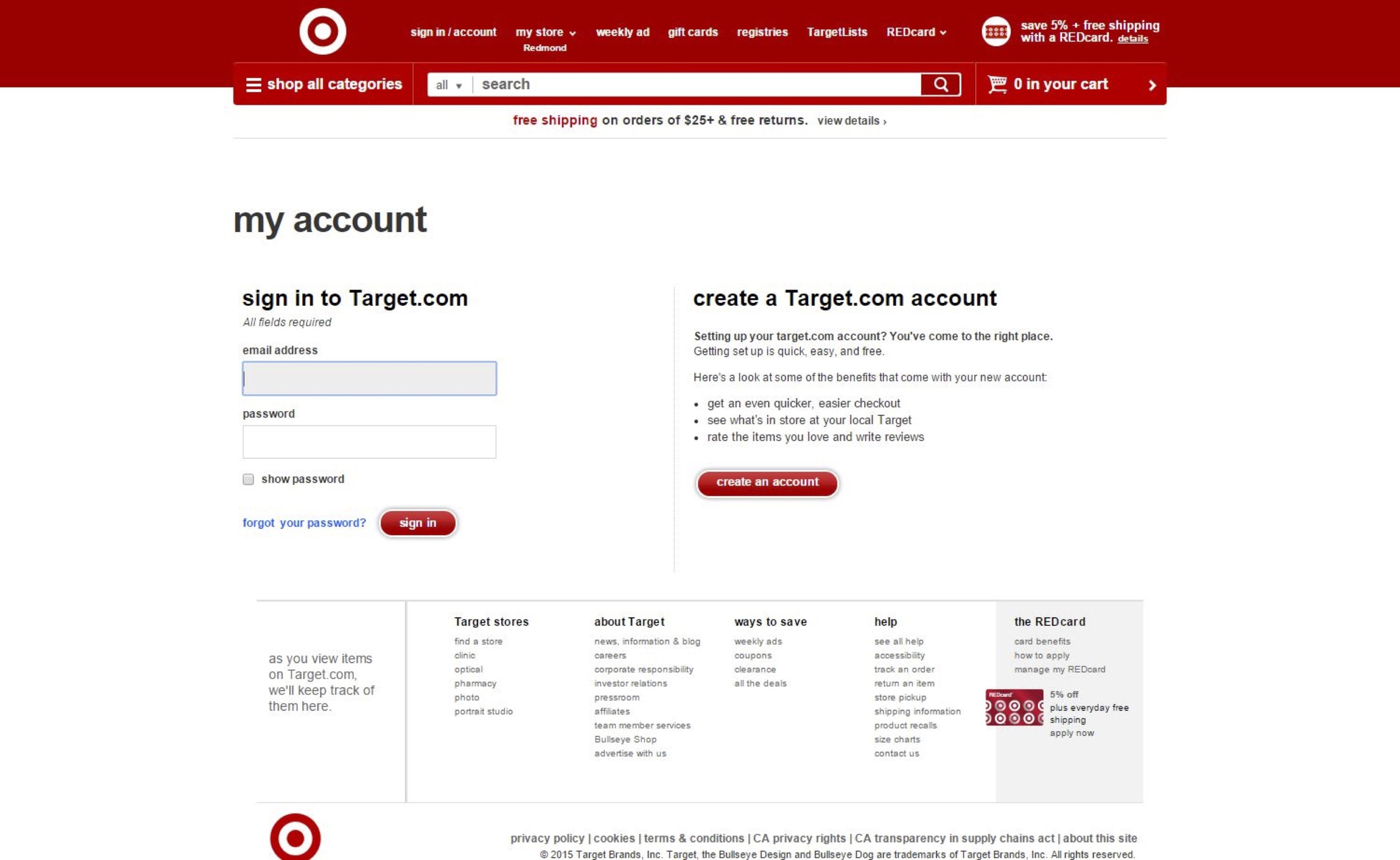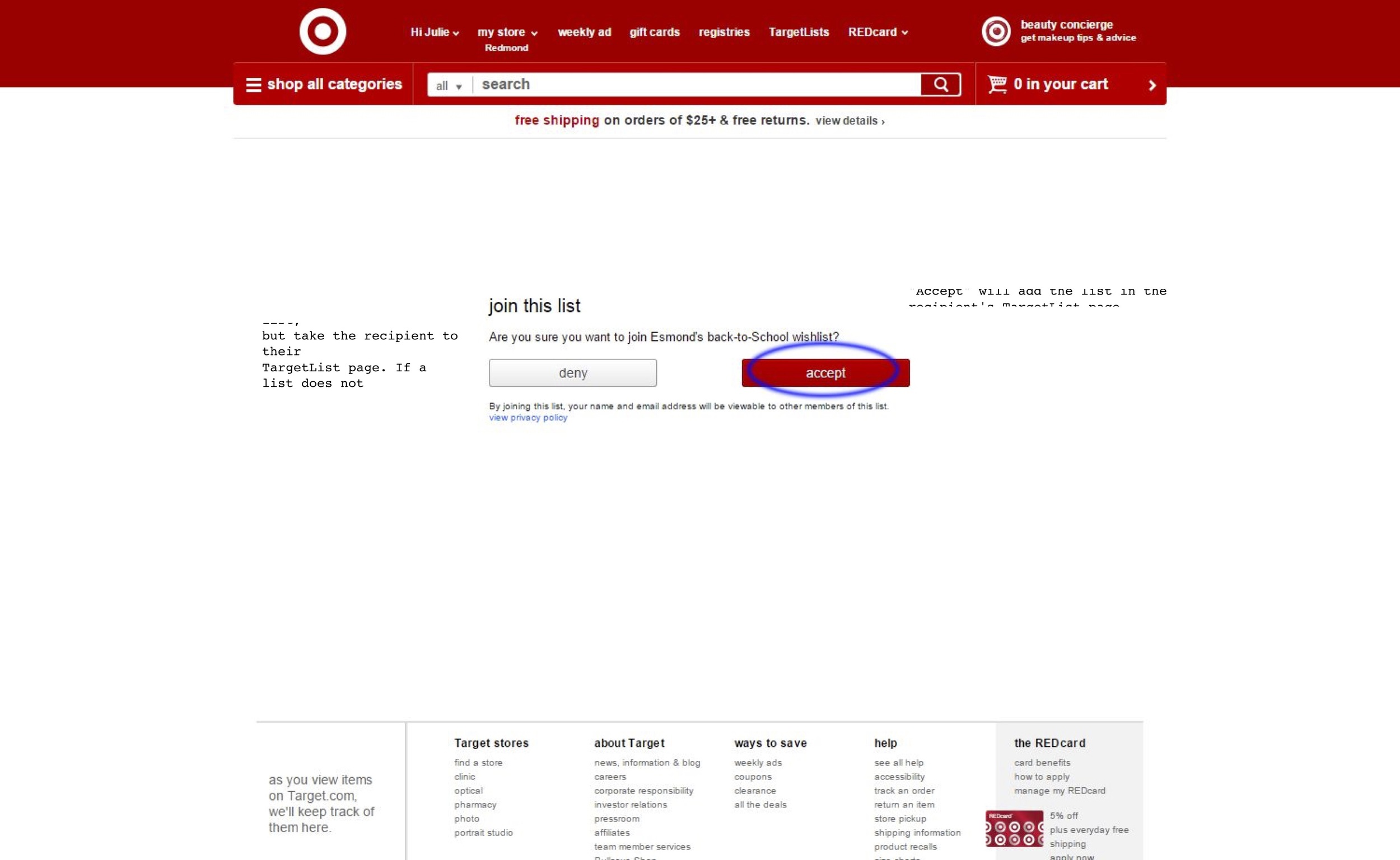 After Research Questions
The first phase of the design is to research and understand other retail wishlists and which features they offer. Confirm on what MSSTORE needs and eliminate what we don't need.
Userflow
Four different scenarios.
Wishlist Launch
The other amazing designer on my team Julie Tra was in charge of the visual design behind the project. It has since launched and gone live. Design comps are shown below just to show you how the design ended up looking.