True Spirit
True Spirit is a school uniform company. The project was to create a new eCommerce site for them. Below you can see the entire design process from the research phase to UI work. In addition to UX, I also rebranded True Spirit by creating a different logo.
UX Design // January 2015
User research and brainstorming
In order to understand our target users, I interviewed a few parents who would be interested in buying school uniforms online and came up with my persona to help me identify the key features.
Storyboard
1. Parents receives an email from the school administrator.
2. Parents go to True Spirit's website.
3. Parents can view True Spirit's uniform checklist for their children.
4. Easy and simple check out system.
5. Free shipping and easy to track its status.
6. Uniform arrives at home!
Low-fidelity Wireframe Sketch
After some research and brainstorming, I then started to sketch out the wireframes on paper just to get the basic ideas and layout down.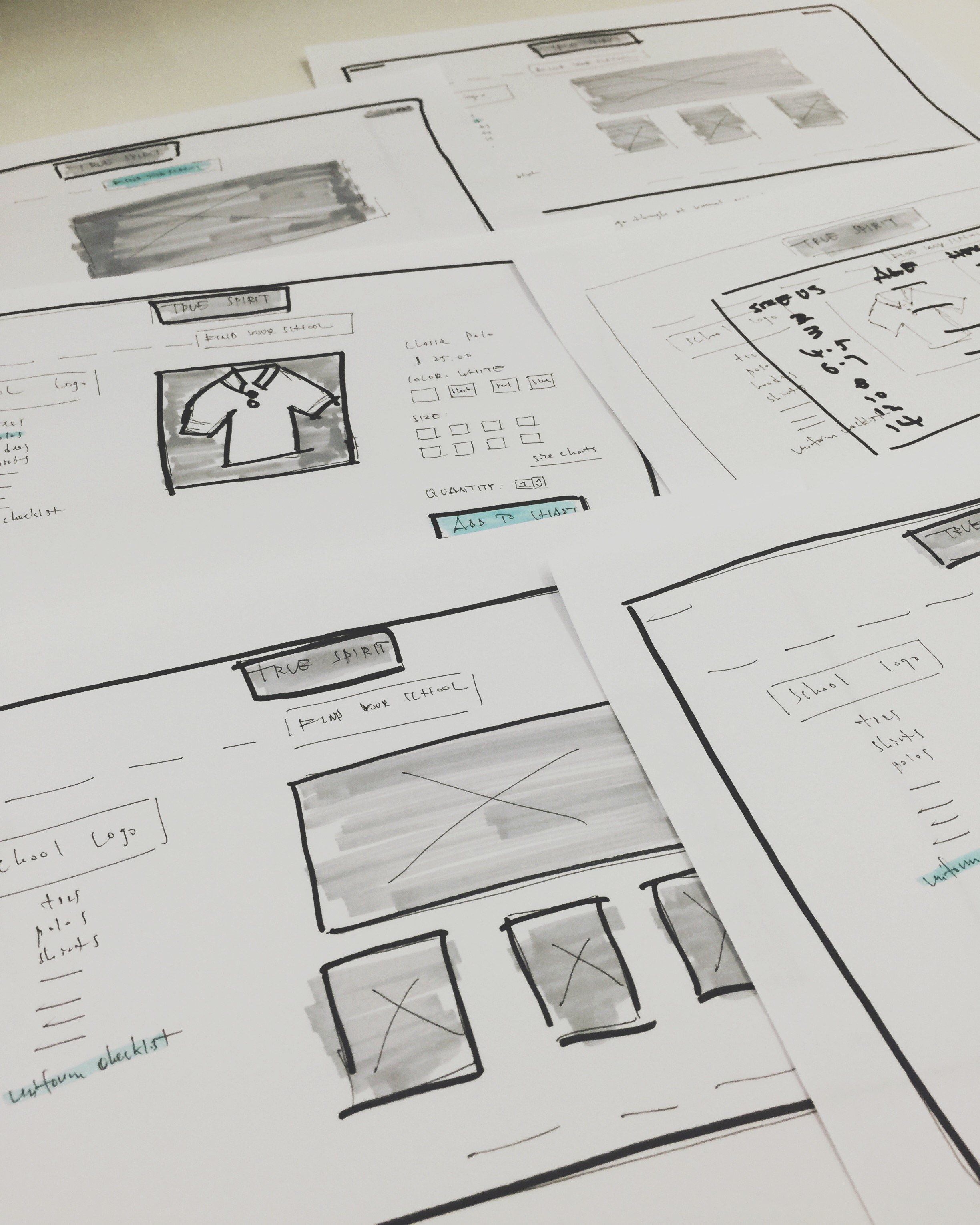 Usability Test
To conduct our user test, I tested my prototype with five different participants. I instructed each participant to think out loud; what made sense and what are some confusing parts. Based on the notes and the results from the test, changes were made to the prototype.
Design Documentation // UX Spec Documents